CATHY LOCKE
Paint Artist
San Francisco, California
"RUNS HIGH TO THE CLOUDS"
When my pony first arrived, I heard 'Runs High to the Clouds' whispered in my ear. The meaning of this grew inside me, projecting the need to keep climbing high and never give up.
As a fine arts painter, this piece was daunting. I work strictly on flat surfaces, but here was this three-dimensional object, creating a whole new set of surfaces needing to work together in unity. My usual style incorporates soft edges and color transitions, and I was hesitant about that translating as a sculptural piece.
I'd recently come across a photo of my late father, with a huge painting of clouds behind him. Dad was involved with NASA – his true love was space. It dawned on me it was him whispering in my ear, giving me inspiration. Why not paint clouds on the pony?
I am very honored to be part of this project. My piece represents a daily inspiration to aspire to your highest greatness!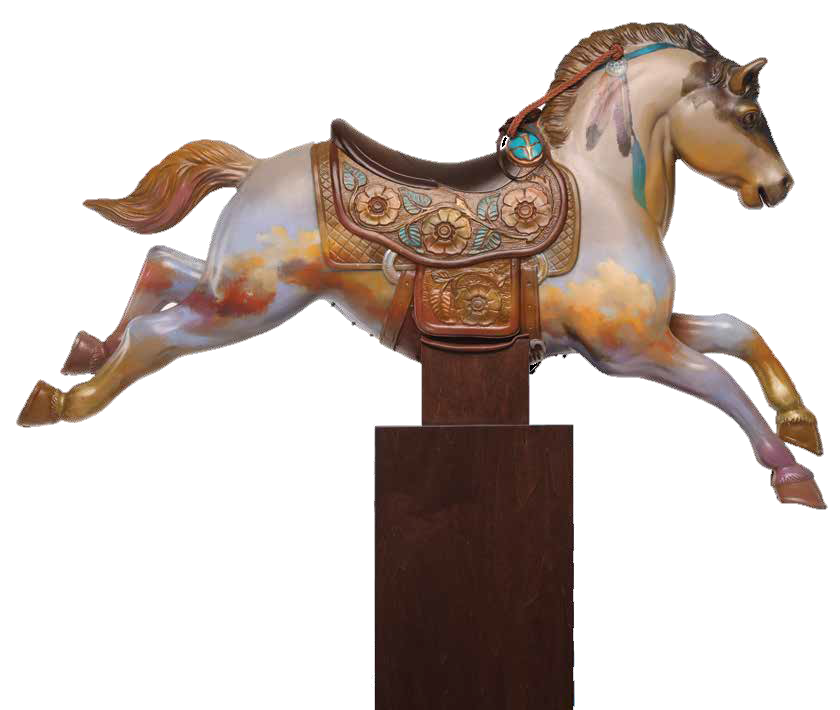 "It doesn't matter if it's raining and dark.
The sun is shining above the clouds."
~ Elie Tahari