Wade's House – A Healing Place of Hope
Named for the son they lost to a tragic accident, John and Talley Woodmark founded the Wade J. Woodmark Foundation in 2005 to provide relief, support, and healing to families who have lost a child. The Foundation hosts families in Wade's House – A Healing Place of Hope, and Oregon Coast home featuring breathtaking views of the Pacific Ocean and the Oregon Coast Range.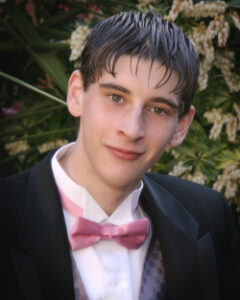 The home, completed almost entirely using donated materials, labors, and furnishings, is an artistic oasis filled with bespoke artworks presented to the Foundation.
The Foundation also sponsors literacy support, student scholarships, artist residency programs, and the Pony Up! Quarter Horse Project. Thirty former mechanical kiddie-ride ponies have galloped off to various corners of the world to be creatively reinvented. Artist have donated their time, talent, and imagination to these little steeds, which had been in storage for more than 30 years.
The finished ponies will be auctioned, with proceeds to benefit Wade's House.