DOUGLAS McCAULY
Adult Sci-Fi Fantasy Artist
Nixa, Missouri
"THUNDERBOLT"
I am an adult science fiction fantasy artist, who loves vintage items! This pony was "new" oldstock from the 1960s, so combining it with my art style was a challenge which I was thrilled to take on.
It was exciting to transform a child's toy into an adult sci-fi fantasy. Once I had decided on a steampunk style, and began to affix the found items, Thunderbolt came to life. 3-D sculpture is completely outside my genre, and this Pony Up! Project gave me the opportunity to really branch out and try something new.
I wanted the pony to be believable – a piece of art which could be a actual working machine. I am very excited with the final version, and feel honored to have been part of this extraordinary cause.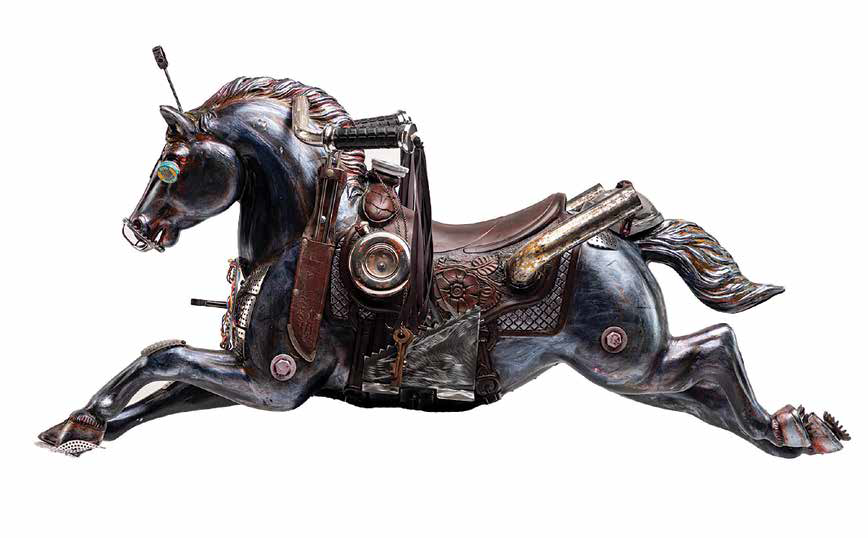 "When I am silent, I have thunder hidden inside."
~ Rumi